How to create a widget
To create a GetButton widget, go to https://getbutton.io/ and get the widget code.
1. Choose messaging apps
Facebook Messenger. Copy and paste your Facebook Page ID. Pay attention that the widget works only with Facebook Pages (not personal accounts).
WhatsApp. Just enter your WhatsApp number (+12345678).
Snapchat. Enter your Snapchat username.
LINE. Visit LINE@ Manager and get the QR-code URL at "Basic Account Settings" page.
Telegram. Enter your Telegram Bot username (example: GetButtonBot).
Vkontakte. Enter the Vkontakte Page name, not URL (example: bothelp).

2. Customize your button
In Greeting Message, we use a Facebook Page's logo if it's provided on Step 1. Also, you can enter any logo URL.
Enter the text of Greeting Message, choose color and widget position.
For a WhatsApp messenger, you can set up a message with information on how to add your number to contacts.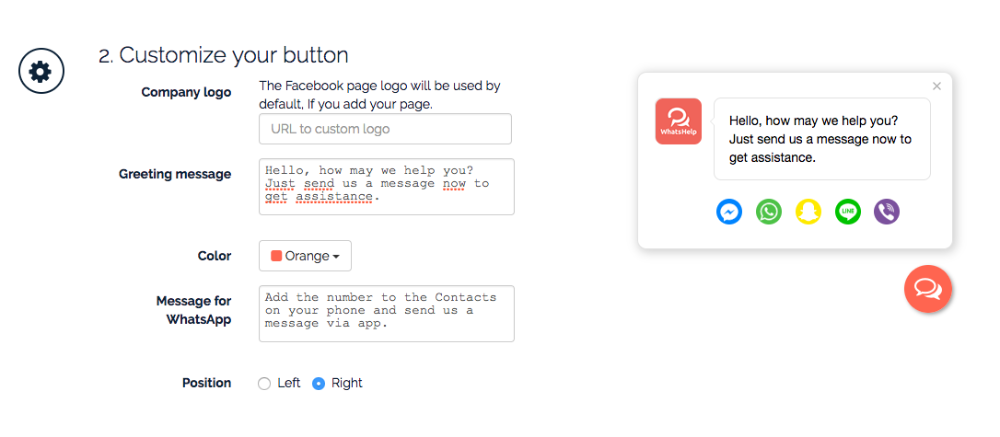 3. Add the code to your website.
Enter your email and get the widget code.
Copy and paste this code before the </body> tag on every page of your website.

Check out our installation guides for some of the most popular content management systems (WordPress, Shopify, Joomla, etc.).