Tracking ChatButton Events in Google Analytics
Note: if you are using Google Tag Manager or Google Analytics v4, please refer to this guide.
Dear customers! In the PRO version of the widget, you can track and analyze ChatButton events in Google Analytics. A custom tracking configuration is usually not necessary because the button fires click events automatically. Events are sent to the new Universal Analytics as well as to the old version of Google Analytics.
To view events:
Sign-in to Google Analytics.
Go to the tab "Behavior" → "Events" → "Top Events."
In the events category choose "GetButton Widget Button".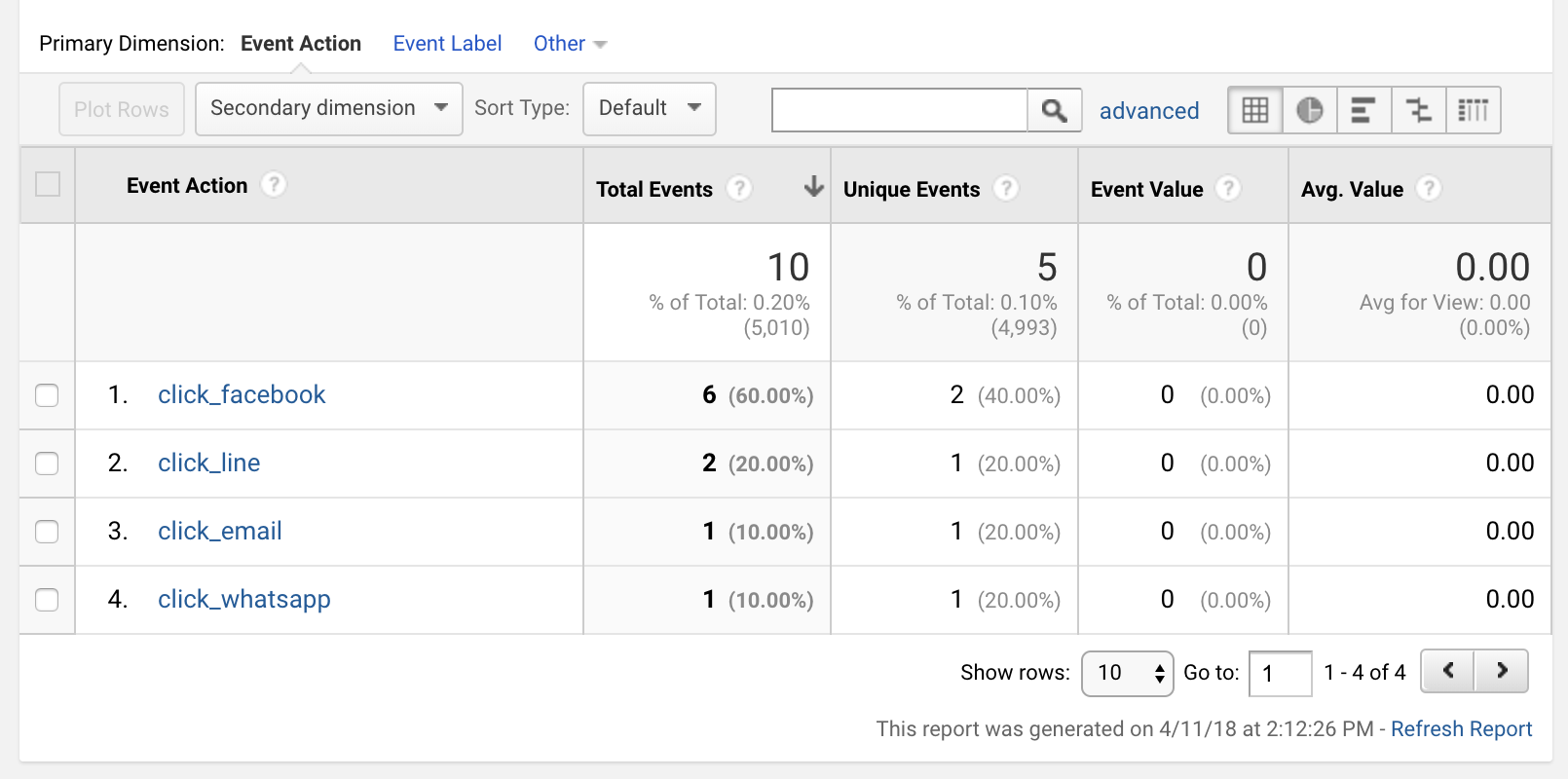 If you can't see events in "Top Events", please check if you are using a Pro version of GetButton Chat Button. If you use Google Tag Manager, you should set it up additionally. We have a guide for this in this article.
Please remember all data appears in Google Analytics with a delay.
Using Google Tag Manager (GTM)
If you use Google Tag Manager to control Google Analytics and you do not see the GetButton Chat Button events, then check the following settings in the Google Analytics container and make the necessary changes.
Go to the settings of the Universal Analytics container.
Expand "More settings" → "Advanced Configuration" and tick the "Set Tracker Name" option leaving the "Tracker Name" field blank.
We also recommend that you enable the Enhanced Link Attribution as it is desirable to use for events such as the chat established.